Korea will return or destroy the first shipment of U.S. beef in almost three years after discovering a bone fragment in it Chosun Ilbo
Japan banned the US beef for the mad cow deceases, but,,,,,Japan did not set up the photo like this, is this another example of South Korea's anti-Americanism, or am I reading too much?
update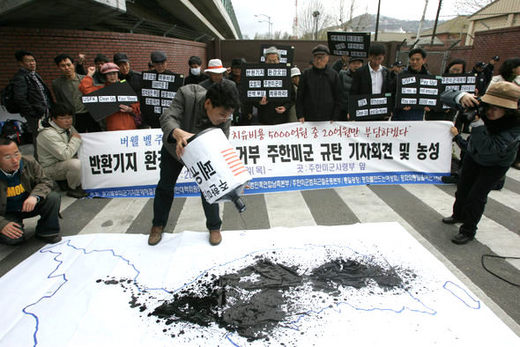 Activists demand that the U.S.military remove the pollutants from their bases before being returned to Korea.
How about this one?......maybe not.