This one was funny.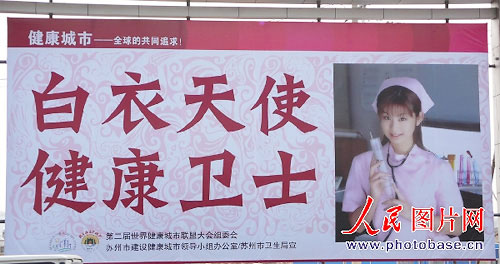 The left is an advertisement of the ministry of health in Chinese city.
" The nurse angel, Serve healthy job*....--the league of the world healthy city---"
Hundreds of people from the world are coming for the meeting.
But it turned out that the original poster was the below.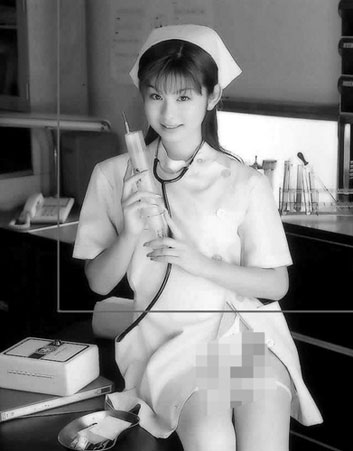 The model on the photo was Japanese porno actress.
As soon as the authority realized it, they took it down.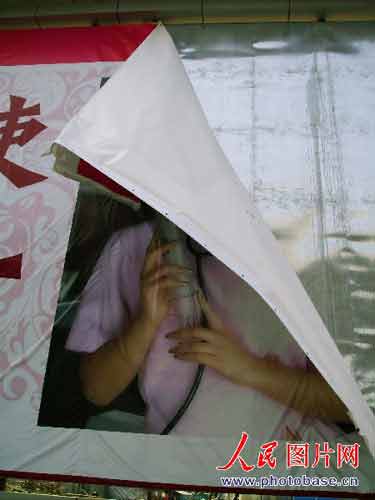 I wonder how they got the original photo and how Chinese people realized the advertisement was an part of it. What happen to the cencorship?
ATHENS, Greece--Delegates to a United Nations summit on Tuesday assailed Google, Cisco Systems, Microsoft and Yahoo for cooperating too closely with China, suggesting that new global regulations of free expression might be necessary./ CNET News.com
Published: October 31, 2006,
via
写真で読む中国
* I am not sure the translation is exactly correct. I am willing to change it if somebody give me the right translation.