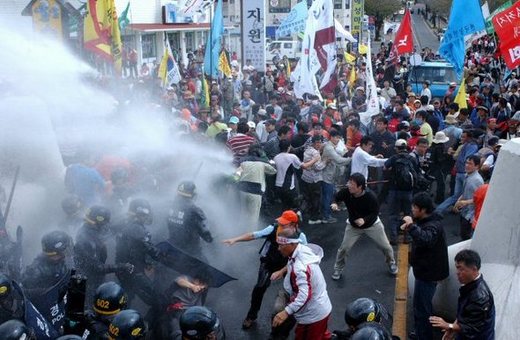 A protest rally against the FTA between South Korea and the U.S.
Hakyoreh
Water cannon to protesters: South Korean riot police spray waters to disperse protesters during an anti-FTA rally in Sogwipo, a city at the southern tip of Cheju, South Korea, Tuesday.
Korea times
I got used to seeing South Korean demonstrations, but sometimes I wonder what the point is.
Is it like a festival in which people spray water?